Live streaming isn't really my thing, but one of my GoPro-crazy friends asked me to explain how they could live stream using their new GoPro HERO.
I've since had the chance to test and figure out how to live stream on a GoPro using various setups—and that's precisely what I'll be sharing with you folks today.
But before I continue, I'd like to point out that live streaming using your iPhone or Android's camera is a better option for most cases. It requires less stuff, delivers equally good (if not better) video quality and live streaming is much simpler.
And if you're live streaming at home in front of a computer (on Twitch or YouTube Gaming for example), then a webcam is better-suited (see my recommendations).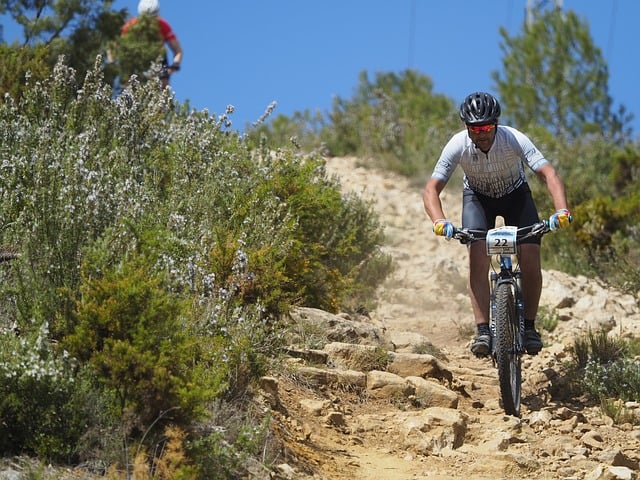 It therefore only makes sense live stream with your GoPro if you are doing anything more adventurous (like skateboarding or dirt biking, for example).
Anyway, here are some ways to live stream using your GoPro HERO.
RECOMMENDED METHOD: Live Stream Using A GoPro HERO7 Black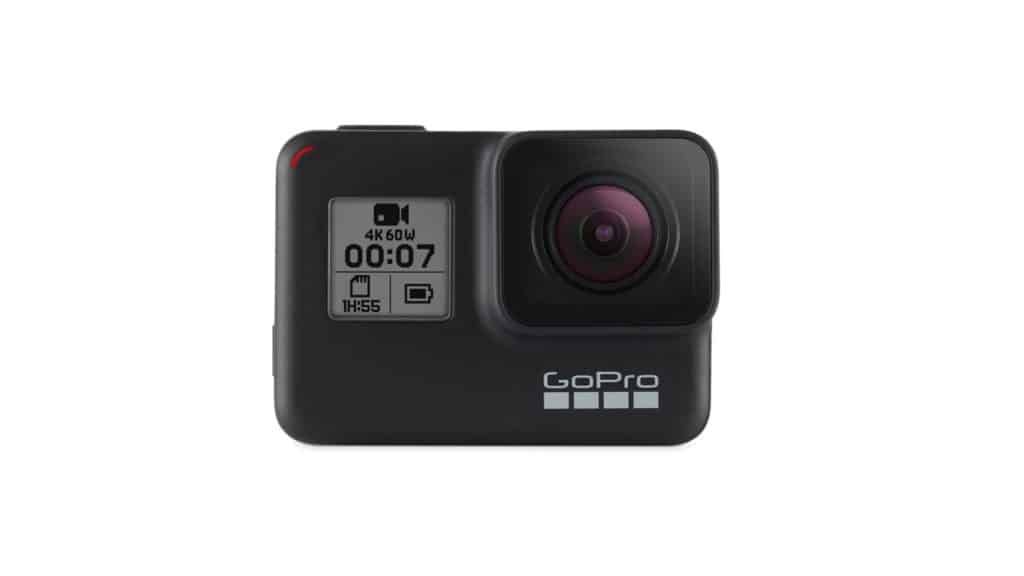 I can't stress this enough: live streaming with any GoPro HERO other than the HERO7 Black is a big headache. I thankfully do have a HERO7 Black but if you don't have one you'll have to try one of the other methods.
With the HERO7 Black, GoPro have introduced native live streaming through the iOS®/Android GoPro app (if you own any GoPro and haven't downloaded that already, boy have you been missing out).
Live Streaming Steps
Live streaming to various social media platforms such as Facebook, Youtube and Twitch is easy as pie.
Important: Make sure your GoPro HERO7 has a WiFi connection. If you are outdoors, you can create a personal hotspot on your phone and connect to that.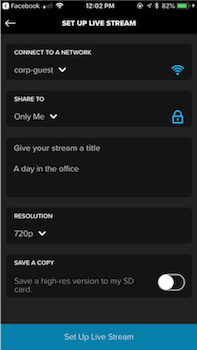 Make sure your GoPro HERO7 Black and GoPro app are synced.
Launch the GoPro app on your phone and select Live from preview mode.
Tap Set Up Live.
Choose the platform you with to stream to. By default Facebook is selected. Tap the Facebook icon to change it to YouTube or Other.
If streaming to Facebook or YouTube, connect your account and approve permissions. If streaming to another platform, you'll need to enter a RTMP URL. Refer to GoPro's official guide for details.
Choose your stream resolution (480p or 720p).
Choose your save settings (you can optionally save a HD copy of your stream to your GoPro's SD card).
Here is a list of all the platforms the GoPro HERO7 can directly stream to: Facebook live, YouTube, Twitch, Vimeo, INKE, HUYA, DOOYU, BILIBI, YY.
That's a pretty extensive list, although currently live streaming to Instagram is still unavailable.
The Alternative: Live Stream Using A Third-Party App
Chances are you aren't fortunate enough to own the HERO7 Black, it is after all the most expensive GoPro model. In that case, your options will involve the use of third-party apps.
Option 1: GoPro broadcasting on Vimeo's Livestream App (iPhone Only)

Vimeo's Livestream platform is a very powerful tool for anyone serious about live streaming.
Their iPhone app (The Android app is currently missing this feature) can broadcast live GoPro footage. You can stream to their servers, or alternatively stream to a whole raft of other platforms, including Facebook, YouTube, Twitch and many others.
The service works very well and is catered to serious live streamers. It has many advanced features such as analytics, cloud recording and more.
However, all this comes at a hefty cost. To use Livestream, you'll need to subscribe to one of their plans.
Option 2: Live Stream using Periscope (iPhone Only)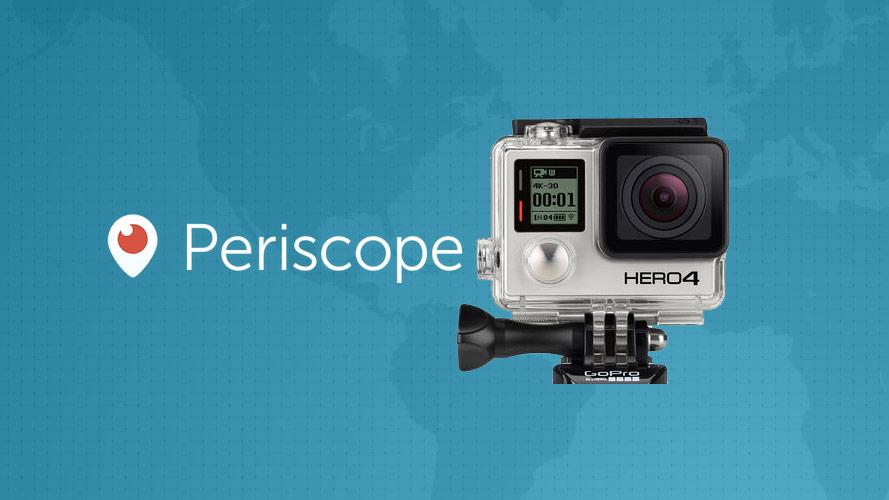 Another option for live streaming using your GoPro is through the Periscope app on your iPhone (unfortunately, Android users are out of luck, again).
For those of you that don't know, Periscope is a popular live streaming app from Twitter that encourages social live streaming.
Note: This method isn't compatible with all GoPro or iPhone models so check your setup is compatible first. Notably, compatibility with the HERO session models is absent.
The live streaming setup is fairly simple. You will need to make sure your GoPro and GoPro app are paired, then launch the Periscope app on your iPhone. It will automatically detect your GoPro's feed and you are ready to stream.
Make sure the GoPro app is installed on your iPhone.
Download and install the Periscope app for your iPhone.
Link your GoPro to the Periscope app.
Link your social media accounts on the Periscope app to easily share your stream across your social media profiles.
Tap the video stream icon
Choose stream from your GoPro
Tap GoLive to stream on Periscope. You can also tap the other social media icons to share your live stream feed.
The main drawback of Periscope is that you are limited to streaming within the Periscope platform. That's fine if you just want to invite some of your friends and family to check out your live stream, but useless if you want to live stream to your facebook live, YouTube or Twitch audiences (for example).
Option 3: Live Stream using LIVE4 (iPhone and Android)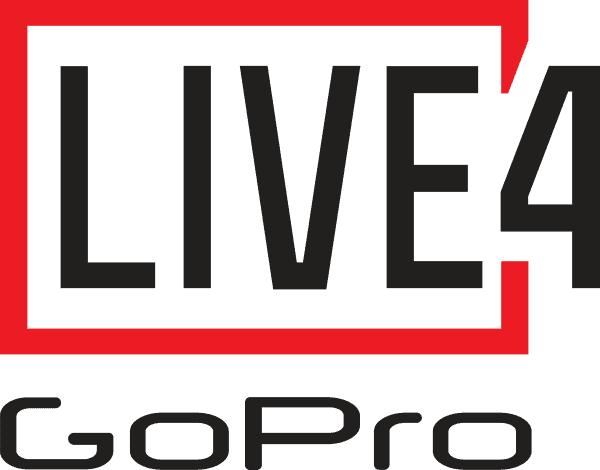 Your last option (and pretty much the only 3rd-party option for Android users) is to download and use the LIVE4 app.
This app is dedicated to getting your GoPro feed on Facebook live. According to their website:
LIVE4 makes sharing video instantaneous. Begin streaming LIVE over your cellular connection from your GoPro® camera with the touch of a button. Let others see what your camera sees as it is happening. Simply login with your Facebook account, start broadcasting, and your friends will see what the camera sees instantly.

Live4.io
LIVE4 are planning to support streaming to YouTube and Instagram, but currently only streaming to Facebook live is possible.
Recommended Live Streaming Gear
Successfully setting up a live stream feed is one thing, but what about actually getting quality footage out there to your videos?
Here are some GoPro accessories that I have in my filming setup and will no doubt help those of you who wish to deliver higher quality live streams.
Grips and Gimbals
If you're live streaming with your GoPro, chances are you're doing something with a lot of movement. The last thing you want your viewers to experience is shaky camera footage. A good GoPro grip can help with that, and if you want a more robust solution, consider investing in a gimbal.
Microphone
While the GoPro's in-built microphone isn't bad, there are much better options available. An external mic makes even more sense if you plan on talking with your audience, since chances are your GoPro won't be near your mouth.
Lighting Accessories
Lighting can always be an issue when live streaming. If you are pointing the camera at yourself, for example, it's possible your face will dark and difficult to see clearly. External lighting accessories should definitely be considered in such cases.
Final Thoughts
While owners of the new, high-end GoPro HERO7 will have an easy ride to live stream, most GoPro owners will find themselves having to go through a couple of hoops.
Hopefully, native live streaming will become a standard feature in future models of GoPro.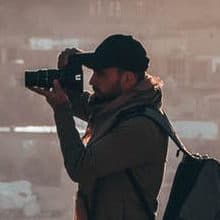 I'm a photographer and the chief editor of Capture Guide. After spending several years in parts of South America with my trusty old Nikon D7100, I'm now back home patiently waiting for borders to re-open.