Zhiyun have been pumping out gimbals over the last year, to the point of confusing consumers about which one is the right one to buy. Since the Weebill LAB that was released in late 2018, we've also seen the Crane 3 LAB and Crane M2—and that's just looking at their mirrorless/DSLR offerings. 
Now we have the Weebill-S, the successor to the Weebill LAB. And for most people, it will naturally be the most appealing. The ultra portable Crane M2 is a bit niche while the Crane 3 Lab is expensive and too cumbersome for daily use. The Weebill S is designed to be a travel-friendly yet serious piece of equipment.
Some people will question whether or not Zhiyun really needed to update the Weebill LAB so soon after its release. It was a commercial success and still holds its own against the popular DJI Ronin SC. But if it can bring more-than-superficial upgrades to the table, then I don't see how it could be a bad idea. Let's find out if it succeeds in this review.
Sale
Zhiyun Weebill S [Official] 3-Axis Gimbal Stabilizer for DSLR Cameras
WEEBILL-S comatible with mainstream mirrorless and DSLR camera & lens...
【Compact Size as A4 Paper】 Ergonomically designed Sling mode to save...
【8th Instune Algorithm】 provides high responsiveness and eliminates...
【14 hours Battery Life】 Brand new TransMount Image Transmission Module...
New Features
Gone are the days when 3-axis gimbals were considered the hottest piece of tech around. Most of us are pretty familiar with what a gimbal does now. They stabilize video, and nowadays all of them do a pretty good job of it.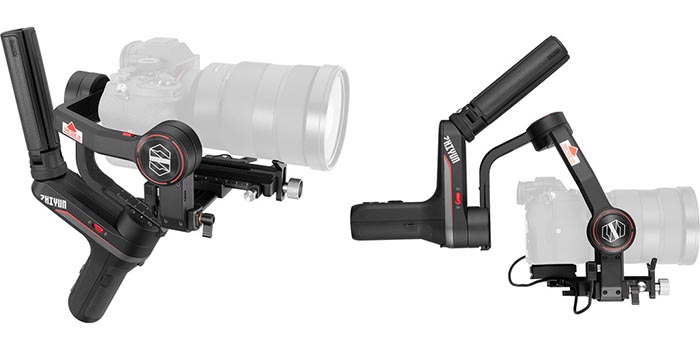 Zhiyun broke new ground with the original Weebill LAB by moving away from the standard pistol grip design. Instead, they add an additional grip at the back of the gimbal to make it easier to hold with both hands and also make low-angle underslung shots much easier to perform. In my book, this design has big advantages over the standard gimbal design and I'm glad they carried it over to the Weebill-S.
The most significant upgrade over the Weebill LAB is the 300% increased motor torque and 50% increased responsiveness. The Weebill S is far more capable when it comes to accommodating heavier camera and lens setups. There's a full compatibility list here and you might be surprised to see the inclusion of not just heavy mirrorless setups, but the Canon 5D Mark IV DSLR with a 24-70mm f/2.8 lens. This simply wasn't possible with the predecessor.
They've also extended the gimbal arms to make sure bigger cameras can be properly balanced and don't clip the arms when tilting or rolling. Overall, the Weebill-S is significantly more flexible with camera setups compared to the Weebill LAB, which was great in almost every other way.
The other big change is that the wireless image transmission system is now sold separately, as opposed to being built in. This does have some advantages (you're getting a more capable transmitter that can also be used stand-alone) but a built-in one would have been nice as no-one likes having to buy separate accessories.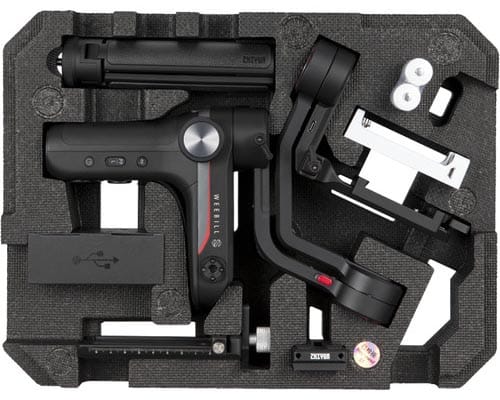 Shooting Modes
Switching between the various shooting modes is quick and convenient thanks to the dedicated buttons. 
Pan Following: The tilt and roll axes are locked, but the camera will follow panning movements. This is activated by pushing up the PF/L mode switch.
Locked: All three axes are locked and the camera will keep its orientation and shooting direction. This is activated by pushing down the PF/L mode switch.
Following: The camera follows panning and tilting movements. You can activate this by holding down the trigger button at the back of the base grip.
POV Mode: This unlocks all axes, including roll, for a truly immersive shot. This is activated by pressing the POV mode button.
Go Mode: This is the same as following mode, but dramatically increases responsiveness to film fast-paced action.
Vortex Mode: Activated by double pressing the POV mode button, this let's you take one of those spinny shots that are all the rage these days. Gimmicky? Yes. But it's still pretty cool.
What I Liked
Mirrorless camera gimbals have matured significantly and they're becoming easier to use and more convenient than ever. The Zhiyun Weebill-S is a perfect example.
Mounting and balancing the camera is a breeze. Thanks to individual locks on each arm, you don't have to fight with all the arms swinging around when you're balancing your camera for the first time. You can isolate each axis by locking the other two axes and balance things easily.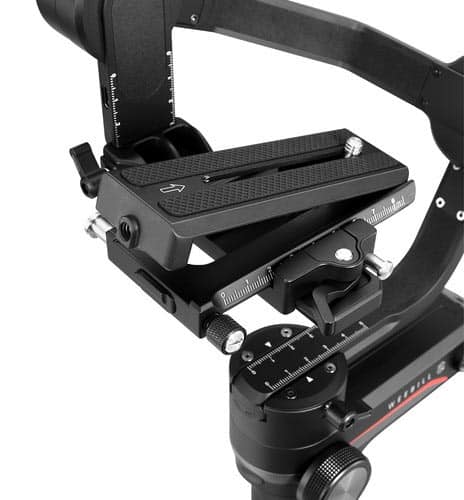 You get a quick release plate which means that you don't have to go through the whole balancing process again each time you unmount and remount the camera. 
The angled rear-arm means you don't get one of the gimbal motors obstructing the view of your camera's monitor. This has become industry standard now, but the Weebill-S has an extra long rear-arm that means you get plenty of clearance and don't run into the issue of the EVF rubber cushion hitting the arm.
Filming with the Weebill-S feels natural and unhindered thanks to Zhiyun's unique dual-grip design. When I am using a standard single-grip gimbal, I end up overwhelmingly filming eye-level shots as holding it in other ways feels awkward and fatiguing. But with the Weebill-S, I am much more inclined to film low slung shots.
Last but not least, the gimbal makes it easy to tweak motor parameters and other settings from its own controls and OLED display. On other gimbals, you typically have to go through the smartphone companion app to make these changes.
What I didn't Like
To be honest, there wasn't much that I didn't like about this new gimbal. My biggest gripe would probably be the short and stubby pistol grip. Unless you have really small hands, it doesn't fit quite right and you'll want to make sure you add the closing mini-tripod on the end of it. To be fair, Zhiyun have designed the tripod to be used as a grip extension. Nevertheless, a longer base grip would have been appreciated.
Zhiyun Weebill S vs DJI Ronin SC
While the Zhiyun Weebill-S is a solid gimbal in its own right, most people will inevitably want to see how it compares with its direct competitor, the DJI Ronin SC.
Despite the Weebill-S being 164g lighter and having a smaller body, it can support much heavier setups. Those with heavy lenses or DSLRs won't have such luck with the Ronin-SC and will need to look at the bigger Ronin-S instead.
The Ronin-SC also doesn't include a ¼"-20 hot shoe for accessories like phone holders. This can of course be purchased separately, but Zhiyun are slightly more generous here.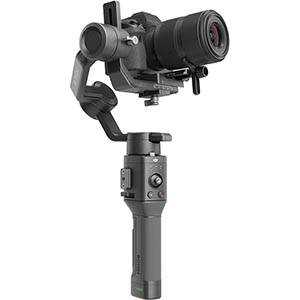 The biggest advantage of the Weebill-S for me personally is definitely the dual-grip. It simply makes the filming experience much more enjoyable, especially with heavier lenses. A single-grip is tiring to use and requires more effort on the user's part to keep things as stable as possible.
But when it comes to software, DJI is the clear winner. ZY Play is still playing catch up with the DJI Ronin app and things don't feel as refined.
The active track 3.0 on the Ronin-SC is also better than the object tracking on the Weebill S. It uses your smartphone camera to do the object tracking instead of the image transmission feed, which means the object tracking is performed with less lag.
In other aspects, there's no absolute winner. Stabilization quality is practically indistinguishable. The Weebill-S has a 14-hour battery life compared to the 11-hour battery life of the Ronin-SC, but DJI were being more conservative with figures and in actuality they're very similar. 
So overall, the Zhiyun Weebill-S wins on hardware but the DJI Ronin-SC wins on software. 
Verdict
Overall, the Zhiyun Weebill-S is a terrific gimbal for mirrorless cameras. In the past I've felt that Zhiyun rushed their gimbals into production, focusing on fancy gimmicks instead of perfecting the fundamentals. 
But the Weebill-S excels on all fronts. Powerful motors that handle heavy payloads, a stress-free mounting procedure, a dual-grip that's fun to film with, long battery life, and of course, great stabilization performance.
Rating: 4.5/5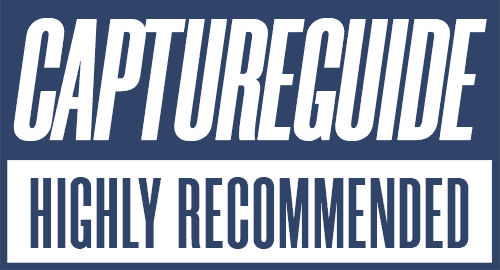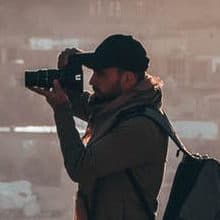 I'm a photographer and the chief editor of Capture Guide. After spending several years in parts of South America with my trusty old Nikon D7100, I'm now back home patiently waiting for borders to re-open.