If you asked me what I thought about action cameras many years back I might have scoffed and told you they're just a fad. However, the GoPro HERO3+ I was gifted back in 2013 completely changed my mind.
Some people would say modern camera phones have made action cameras redundant. After all, phone cameras are fantastic these days, and let's not forget the vast selection of outdoor phone accessories on the market today.
But action cameras aren't going anywhere. Action cameras serve a very specific purpose, something you find out the moment you actually step out and record something adventurous.
Whether it's lifting it up on a selfie stick when you're going down a slide, mounting it on your bike helmet or even taking it underwater diving – the benefits of owning an action camera are numerous.
For those of you on tighter budgets, I'll be going through my list of the top action cameras under $100 available today.
To GoPro Or Not To GoPro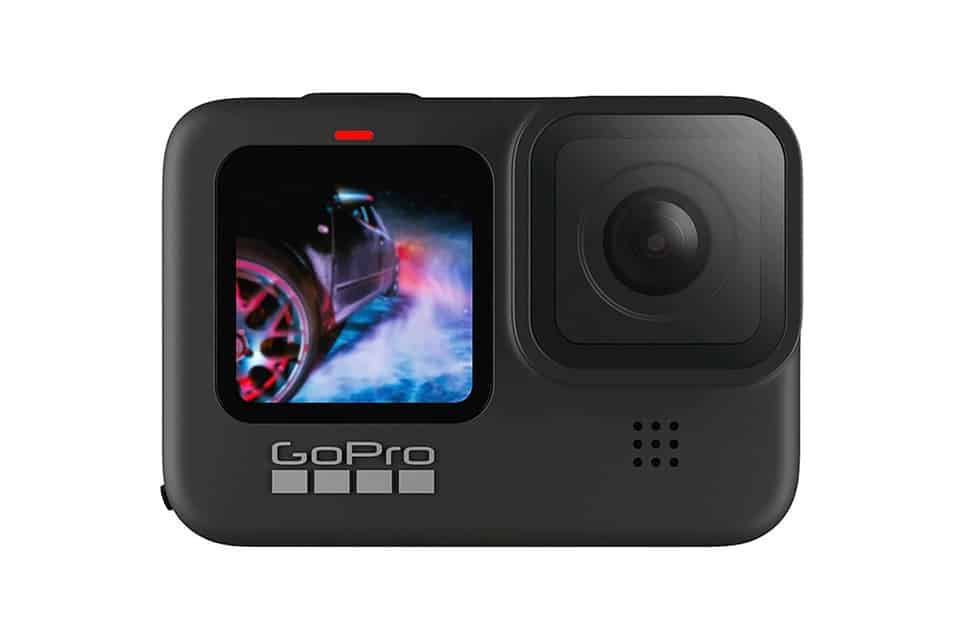 Personally, I feel that if your budget allows it, going for a GoPro has many advantages. The GoPro doesn't necessarily have the best capture quality or best technical specs, but they've developed their own ecosystem that makes doing everything a breeze.
The GoPro camera's user interface is top-notch, the iOS/Android app is great and there's no shortage of great support and custom accessories. They're a bit like the iPhone of action cameras.
But there are people who would disagree with me. New Chinese brands like DJI are producing action cameras with features on par with the most expensive GoPros, and in some aspects superior. Many 'GoPro' accessories are also compatible with these cameras nowadays, so there's more competition than ever before.
Regardless of any brand preference you might have, the cheapest new GoPro costs $180. In other words, they're not cheap.
What about if you just want to have a go filming action sports? Or perhaps you're thinking of buying an action camera as a gift for someone who may or may not end up using it.
In cases such as these, a budget action camera is an awesome way to test the waters—without breaking the bank. They will pretty much do everything you need them to do, and be infinitely better suited for filming intense action than any smartphone.
Native 4K vs Non-Native 4K

This is something incredibly important to consider when purchasing an action camera today.
When you shop around for action cameras you'll notice practically all of them feature '4K'. The reality is that for many of the cameras, this is little more than highly misleading marketing gimmick.
Many of these so-called 4K cameras are simply up-scaling footage by means of interpolation. The resulting output file is technically a 4K video, but the actual quality difference with a camera that is capable of shooting native 4K is drastic.
Most action cameras under $100 won't shoot native 4k footage. And those that can will cost something very close to $100. So it really makes sense to split up the sub-$100 bracket into the following:
Native 4K action cameras (Starting at just under $100)
Non-Native 4K action cameras (typically $40-$80)
If your budget allows, getting an action camera that can record native 4K video is definitely the way to go. Even if you're not going to be recording at that resolution, the video quality is likely much better.
However, I'm fully aware that every dollar counts. So this list also features those non-native 4K action cameras that can save a few bucks.
The Best Native 4K Action Cameras Under $100
There's only a handful of native 4K action cameras within the budget, but here are the ones I consider to be the best right now.
1. AKASO V50X Native 4K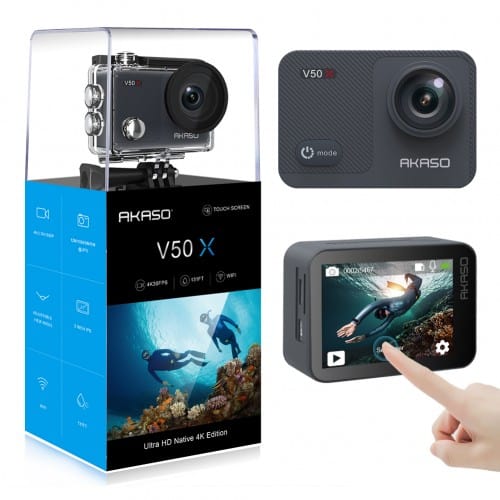 AKASO is becoming one of the biggest names in the budget action camera market. The V50 is their flagship camera line and the only one to boast 4K30fps recording.
Although you probably haven't heard of its predecessor, the Akaso V50X is the upgraded V50. In specs, however, it is much more comparable to the older V50 Pro than the V50. Like the V50 Pro it features a 2-inch IPS touchscreen, adjustable viewing angle, WiFi, and gyroscope.
The 20MP Sony sensor produces amazing daylight footage and acceptable nighttime video recordings (no action camera can produce great nighttime footage because the sensors are so small). The ability to record at up to 170° wide-angle means you also won't miss anything in your shots.
Compared to the V50, the touchscreen is definitely the most welcome new addition, bringing it closer to GoPros which have featured them since the relatively old HERO5 model.
This isn't the only native 4K camera that retails for under $100. However, I am a fan of it for two reasons:
A big advantage of going for a relatively well-established company like AKASO is that their firmware is regularly updated and support for their entire product range is generally very good.
The AKASO V50X generously includes a huge accessory kit featuring things like a remote control, 12 different mounts and a waterproof case. You really have everything you need in the box.
Sale
AKASO V50X Native 4K Action Camera
UPGRADE SERIES OF AKASO V50: Featuring 4K/30fps, 2.7K 30fps and 2K 60fps...
INTUITIVE TOUCH SCREEN: With a touch screen and simple, streamlined capture...
ELECTRONIC IMAGE STABILIZATION: AKASO V50X action camera records smooth,...
LONG BATTERY LIFE: AKASO V50X action camera comes with 2 rechargeable...
Note the original V50 has been discontinued and replaced by the V50X, but the V50 Pro and V50 Elite are still around. The V50 Pro is not worth the additional price anymore, but the V50 Elite features 4K60fps and can take 20MP photos, which might be worth considering.
2. Apeman TRAWO

One of the cheapest native 4K action cameras you can find, the Apeman Trawo does everything you need to start recording high quality video with electronic image stabilization.
Previously it one-upped the AKASO V50 with its bigger 1350mAh batteries which gave it superior battery life. However, the V50X now also features 1350mAh batteries which nullifies that advantage. Both can continuously record for an impressive 180 minutes at 1080p.
Compared to the AKASO V50X, its f 1.8 lens and Panasonic image sensor allows it to capture higher resolution 20MP still images, but personally I don't care much if my action camera takes 12MP or 20MP photos. It's also slightly cheaper.
On the flipside, the TRAWO's 2-inch IPS retina display isn't touchscreen, which makes controlling the camera a little troublesome. It's true that 90% of the time you're only looking to hit the record button, but the other 10% of time there's no touchscreen to navigate the awkward menus.
Overall the Apeman TRAWO is another great native 4K action camera, but we'd still give the nod to the AKASO V50X.
3. YI 4K Action and Sports Camera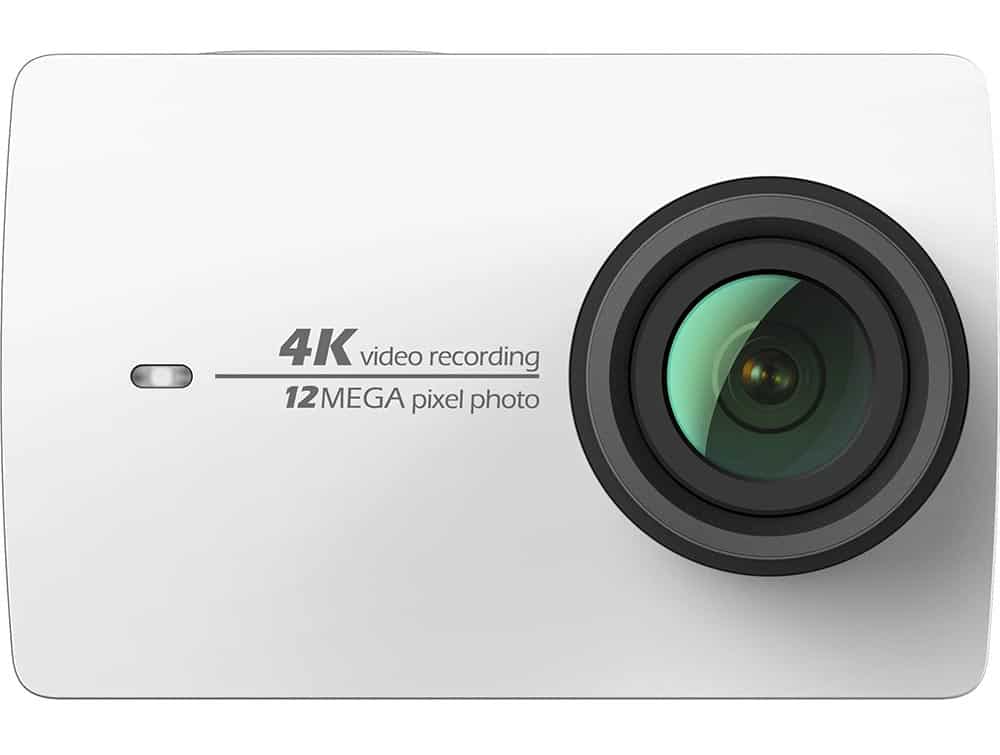 It's no secret that Yi are GoPro's biggest competitor, with the image quality of the Yi 4K+ often being directly compared to the GoPro HERO series.
The 4K+'s younger brother, the Yi 4K, can often be picked up for less than $100. With 4K @ 30fps recording, the ability to capture 12MP raw stills with EIS and a nice scratch-resistant, gorilla glass 2.2-inch touchscreen display, the Yi 4K is a very solid action camera.
However, the overall package is a little bit expensive for what it is. It doesn't feature an accessory pack, something you'll normally get when purchasing a cheap action camera. Granted, a lot of us don't plan on taking our action camera underwater or mounting it to a helmet, but that isn't the point. For a camera that isn't superior to the likes of the AKASO V50X or Apeman TRAWO, it doesn't offer the great value for money it did back in 2017.
Yi 4K
Superb Image Quality – Records 4K/30fps (100mbps), 2.7k/60fps,...
Long Battery Life – High capacity rechargeable lithium-ion battery...
Intuitive Touchscreen UI - Built-in 2.2" high responsive LCD touchscreen...
Instant Sharing -- Built-in Bluetooth and high speed 5GHz/2.4GHz Wi-Fi...
4. MI Xiaomi Mijia 4K

In the last few years, Xiaomi has quickly gained a reputation for being a high quality, budget friendly Android phone manufacturer. Now it appears they are having a stab at the action camera market, too.
The Xiaomi MI Mijia 4K is an excellent native 4K action camera. Capture quality is on par with the V50X and Yi 4K. The camera itself also looks incredibly sleek and sexy.
While the Mijia 4K generated a lot of hype around its release, it hasn't done particularly well. Partly because it is too expensive (it costs over $100 and doesn't do 4K @ 60fps) and partly because its maximum field of view is limited to 145-degrees.
Overall, it's a decent camera, but doesn't shake up the market like Xiaomi have been known to do in the past.
MI Xiaomi Mijia Native 4K Action Camera
Video Recorder At 4k Resolution is Four Time The Resolution of 1080p HD...
One Secret To Having A High Definition Shot is Adequate Lightning Mijia...
Xiaomi Mijia action camera comes with an IMX317 image sensor, 7 glass lens,...
7 layers of optical glass lenses combined with f2.8 large aperture increase...
The Best Action Cameras Under $100 (That Aren't Native 4K)
If native 4K isn't necessary, our options for action cameras costing below $100 are plentiful. In fact, they're too plentiful. Finding the right one is a daunting challenge.
Most of these cameras record fairly similar quality video. Many of them share the same 16MP or 20MP image sensors which deliver acceptable 2.7K footage at 30fps or 1080P@60fps.
To help you decide on the best camera for you, I've listed my top picks based on your intended use.
5. Dragon Touch 4K Action Camera 16MP Vision 3 (Best Under $50)

If you're simply looking for the cheapest entry-level action camera look no further than the Dragon Touch 4K Vision 3.
It's costs less than $50 and does a decent job of recording HD video at 60fps. Higher resolution recording, up to 4K@30fps (upscaled) is also possible.
Like most budget action cameras on the market there is no shortage of bundled accessories. Put it in the waterproof housing and suddenly you have an underwater camera. The included wrist-strap remote is quite basic but does the trick for taking photo and capturing video without having to touch the camera itself.
You might think the software might be a problem coming from a relatively unknown brand like Dragon Touch. However, I found it to be surprisingly usable, which shouldn't be too surprising since Dragon Touch are primarily a tablet producing company.
Sale
Dragon Touch 4K Action Camera 16MP Vision 3
4K Action Camera with 4X Zoom: Professional 4K/30FPS, 2.7K/30fps,...
100FT Waterproof Action Camera: Place your camera into the waterproof case...
Wireless Remote Control & Adjustable View Angle: Put the remote control on...
Versatile & Compact: Dragon Touch 4k action camera features multiple...
Note that despite the name, the Dragon Touch Vision 3 does not feature a touch screen. Dragon Touch is just the name of the manufacturer!
The Dragon Touch Vision 3 is currently my recommendation for the best under $50 entry-level action camera available today. If you want an external mic and EIS, take a look at the Dragon Touch Vision 4
6. AKASO Brave 6 (Best To Feature Voice Control)

Sometimes using a remote or fidgeting with the buttons on the action camera itself can be too much of a hassle.
Recently I've been controlling my GoPro with voice commands and it's a really useful feature.
Voice control using various voice commands is a relatively new feature for action cameras. Most action cameras are yet to feature it, let alone the budget ones.
The AKASO Brave 6 is really the only choice you have when it comes to sub-$100 action cameras featuring voice commands (besides the more expensive ThiEYE T5 Edge I discussed earlier).
The voice commands are typically short phrases like "Akaso Take Photo" which will be picked up by the camera's mic.
The AKASO Brave 6 features a decent 20MP sensor which is similar to that of the AKASO EK7000. It's nothing special but typical for a decent budget action camera.
It also features Electronic Image Stabilization (EIS) which reduces the impact of camera shake via electronic processing (software). That is another reason why it costs more than most other non native 4K action cameras.
AKASO Brave 6 4K 20MP WiFi Action Camera Voice Control
UPGRADE SERIES OF AKASO BRAVE 4: Featuring 4K/24fps, 2K/30fps and...
VOICE CONTROL: You can control your AKASO Brave 6 action camera hands free...
ADVANCED IMAGE STABILIZATION: Built-in Electronic Image Stabilization (EIS)...
OPTIONAL VIEW ANGLE: The view angle of this action camera can be set...
Whether or not you should buy the AKASO Brave 6 should ultimately come down to whether or not you value having voice activated controls.
The price is not much cheaper than the ThiEYE T5 Edge, so seriously consider stretching your budget if you want superior video quality.
7. Dragon Touch Vision 5 (Best For Water Sports)

Ever since the release of the GoPro HERO5 (released in 2016), GoPros are waterproof out of the box (typically up to 10m). You don't have to worry about extra casing when you go to swim at the pool, surf around the beach or go kayaking on the river.
However, the vast majority of non-GoPro action cameras are not waterproof out of the box. You need to put them in plastic casing which is usually included in the box. This is not only a bit of a hassle, but using external housing will also slightly reduce audio quality since it adds an extra layer between the sound and mic.
The Dragon Touch Vision 5 is waterproof up to 40m without casing. It's therefore a great budget friendly GoPro alternative for those who don't want to deal with external casing.
Now, if you're only going to surf once a month and plan to mostly record footage of you doing mountain biking or other less 'wet' sports, I'd personally get one of the other cameras on the list which offer better bang for buck.
As for video quality, it's not the Vision 5's strongest point, and it is very similar to slightly cheaper action cameras like the Vision 3, ACT-74 and AKASO EK7000. In other words, you're definitely paying a premium for the waterproof design.
All in all, the Vision 5 is a very sensible budget action camera for those who are planning to get the camera very wet.
8. Polaroid Cube ACT II HD 1080p (The Cutest Action Camera)

Note: This camera isn't a sports action camera, but it's a nice little bonus I decided to include for those who are looking for something different.
Polaroid got their name from building instant cameras, but the company is moving along and has come up with their very own action camera—The Polaroid Cube Act II.
The 124-degree wide angle lens simply isn't up there with the 170-degree ultra wide angles you'd expect from a 'true' sports action camera. That means you don't capture as much in the video. However, for simple vlogging a less wide angle lens is appreciated (reduces fish eye effect).
With a design similar to the GoPro HERO session, The Polaroid Cube is a very cute action cam that makes a fantastic and affordable gift. It's very simple to operate and a great way to get a newbie into the world of shooting action videos.
Another nice feature is the built in magnets that makes the Polaroid Cube 'snap' onto various metal surfaces and stay in place.
The rubberized Polaroid Cube is only splashproof, so don't completely submerge it underwater.
At its current price of $39.99 (at the time of writing) it can make a very thoughtful gift. I'm sure any photographer or vlogger would love to have one lying on their desk!
9. Campark ACT74

While marginally more expensive than the Dragon Touch 4K Vision 3, this list wouldn't be complete without the Campark ACT74 Action Camera which was once the best selling budget action camera for almost 2 years running.
It was released back in December 2016 so it is slightly older, but has an incredibly solid track record. Its 2-inch HD screen was a unique selling point before, but that's already become a standard feature across cheap action cameras.
In terms of features and video quality, it is almost identical to the Dragon Touch 4K Vision 3. Yet it costs a little more and doesn't come with a remote control so I wouldn't consider it the best ultra-budget action camera today.
With stellar Amazon reviews and a lot of praise across the website, the Campark ACT74 might seem like a great choice. However, it's outdated by today's standards and the Dragon Touch Vision 3 is a better ultra-budget choice (especially as it includes a remote).
More Buying Advice
Essential Accessories
Almost every budget action cam will include a battery, charger and USB cable as standard. will include a battery, charger and USB cable as standard. Note that a micro SD memory card is not included so make sure to buy one if you don't have one already.
Most cheap action cameras also come with other bundled accessories. Typically this will include a spare battery, mounting accessories, a remote control and a waterproof case.
For most people these accessories will be enough. However, other accessories that might be useful are:
Grip or Gimbal
Tripod
Powerbank
Head or Chest mounting straps
Get An Action Camera With WiFi
All the action cameras listed on this page feature built-in WiFi. It's an essential feature to have as it allows you to connect your iPhone or Android to the phone. By connecting to your smartphone, you can remotely control your action camera using your phone.
Shooting Video In Low Light
Because action cameras are small by nature, they feature small apertures which take in much light. As a result they aren't great low-light shooters.
It is helpful to disable any form of Electronic Image Stabilization if you are recording at night. This can improve video quality, but you will need to be aware that the recording will be more sensitive to camera shake.
Diving With Your New Action Camera
Action cameras are designed to be taken underwater. However most action cameras will require them to be put in waterproof housing. Make sure you correctly fit the waterproof casing before taking your new action camera underwater.
Some action cameras such as the V50 Pro feature a diving mode which filters red light and improves colours captured underwater.
Battery Life
Action cameras take rechargeable lithium ion batteries. Expect to be able to record between 45-150 minutes per battery.
Recording at higher resolutions and using features like EIS will consume more battery. Most of these budget action cameras come with a spare lithium battery so make sure you carry that around with you.
Shooting Modes
All action cameras feature basic built in shooting modes. The most basic are recording video and taking photos.
Slow motion recording and time-lapse modes are also fairly common. If there are any shooting modes you would like to use, check to make sure the camera features it before purchasing.
Wrapping Up
This concludes my review of the best budget action cameras on the market right now.
2023 is no doubt the beginning of the $100 native 4k action camera. If your budget allows, going for a native 4k action camera will allow you to record much better quality videos.
At the same time, $50 can now buy you a perfectly acceptable action camera that can be taken underwater and controlled using a remote. This offers incredible value for money.
Of course, there are also slightly more expensive GoPro-like action cameras to consider, including the likes of the Insta360 Go 3 and and the DJI Pocket 2, which offer some unique features that are worth checking out.
Thanks for reading! I'd really appreciate it if you could leave a comment below and share your thoughts.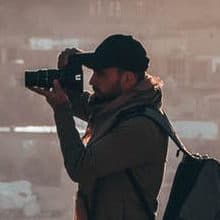 I'm a photographer and the chief editor of Capture Guide. After spending several years in parts of South America with my trusty old Nikon D7100, I'm now back home patiently waiting for borders to re-open.