Young Chinese manufacturers dominate the handheld gimbal market, so it's rare to see an American brand put out one of their very own—never mind a big name like Freefly.
Freefly Systems are a company based in Washington. They pioneered drone camera stabilizers and produced a Steadicam alternative for Hollywood film producers in the Movi M10 gimbal.

I was therefore incredibly excited to get the chance to review the Freefly Movi Cinema Robot. Unlike most gimbals, this was designed by filmmakers for filmmakers. It has a few standout features and design choices that really make it stand out of the crowd. Its high price tag will turn away many casual video shooters, but mobile cinematographers will no doubt be excited by a gimbal like the Movi Cinema Robot.

UPDATE: The Movi App which was previously only available to iPhone users is now available for Android on the Play Store.

First Impressions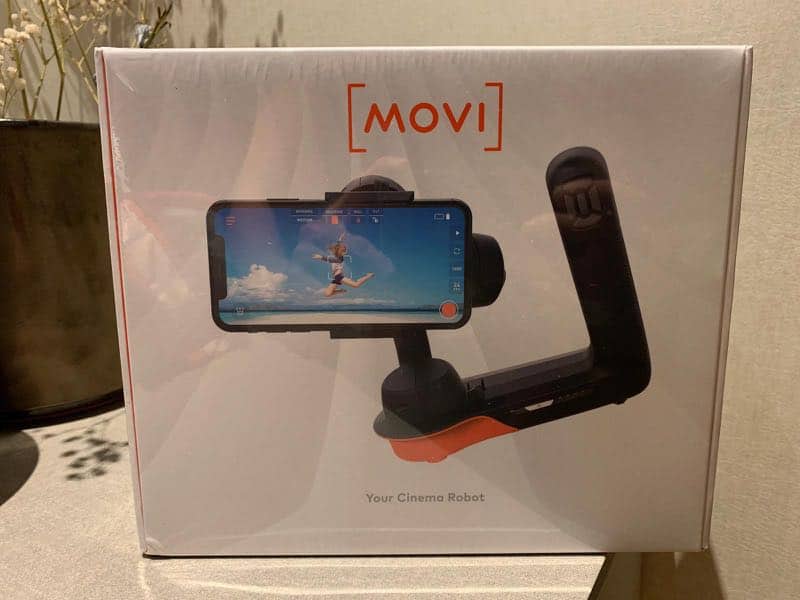 The Movi Cinema Robot comes in a hard shell case that immediately felt more sturdy than the semi-hard shell cases I am used to seeing with most smartphone gimbals.

Upon taking it out of the box, the Movi Cinema Robot looked very different from any other gimbal I've seen. Notably, the gimbal had a base and the handgrip was off to the side. It wasn't the typical monopod design that features the motors directly on top of the handgrip.

One of the big benefits of having a base is that it allows you to place the gimbal upright on any flat surface and have it act as its own tripod. That's a really neat feature that adds an extra layer of convenience that other gimbals lack.

The adjustable spring loaded clamp made it very easy to mount my iPhone X. The powerful motors of the Cinema Robot mean you won't need to fiddle with any counterweights to perfectly balance your phone.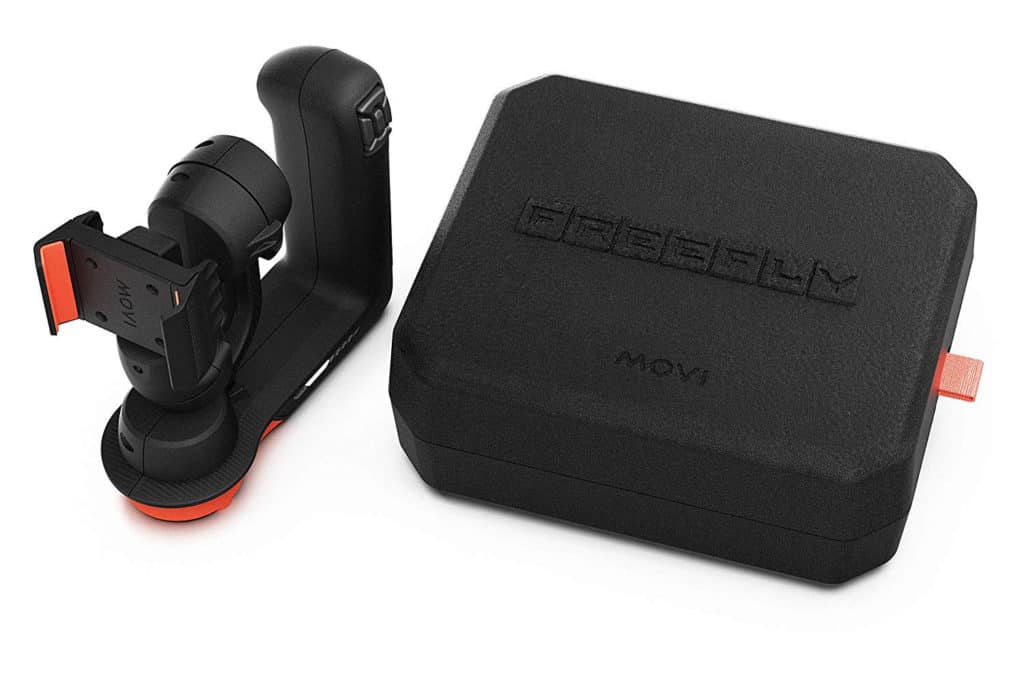 Phone and Accessory Compatibility

The Movi Cinema Robot is compatible with almost all smartphones out there but you can take a look at the official compatibility list here.

The gimbal also features a USB-C port which is very refreshing considering so many gimbals make do with an older Micro USB port. This makes compatibility with newer charging accessories and cables much better.

One of the Movi Cinema Robot's unique features is its compatibility with a vast range of accessories.
By placing the Movi Hoodie accessory mount (purchased separately) on the handgrip you can then connect accessories like a shotgun mic or camera light.

Finally, the powerful motors of the Movi Cinema Robot mean you can attach lenses to your iPhone without issue. Note that you might have to use a counterweight to correctly balance your phone if it becomes a lot heavier.

Filming With The Movi Cinema Robot

Freefly did one thing especially well with the Movi Cinema Robot. They made the filming experience more enjoyable than using any other smartphone gimbal.

Owing to its unique form factor, using the Movi Cinema Robot feels very 'hands on'. It allows you to use both hands to hold up the gimbal and make you feel like you're part of a Hollywood film crew. Of course, the additional hand also serves to further increase stability.

One of the interesting things is that the Movi Cinema Robot will require you to manually pan and tilt. The D-Pad on the handgrip is not equivalent to the joystick found on many smartphone gimbals which electronically pan and tilt. The D-Pad is instead controls various functions like exposure and showing previews. It's clear that Freefly designed a gimbal that wants the user to physically control all the movements.

The Movi App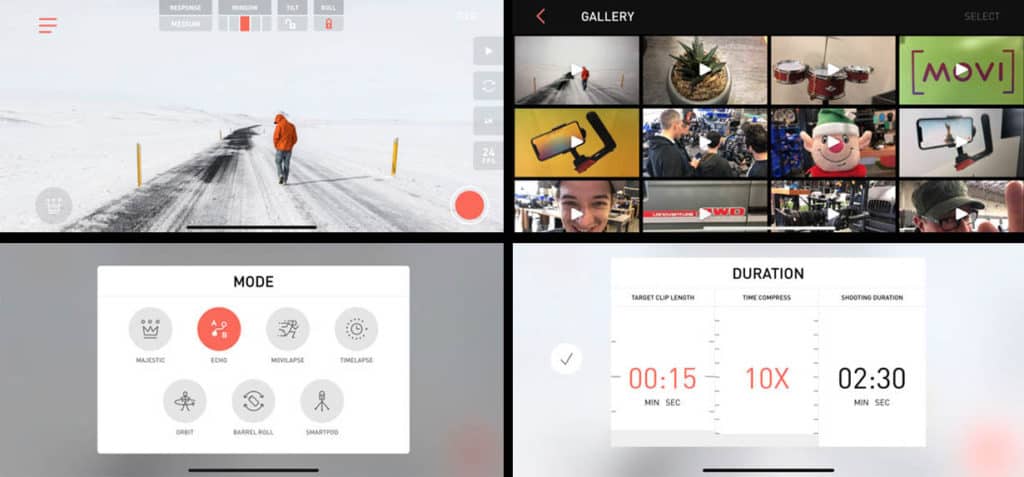 This review wouldn't be a proper review unless we go into some detail about the Movi app.

With most gimbals I've used the software is so bad that I rarely record using their apps. Instead, I'll use the stock iPhone or Android apps. Not being able to record in 4K despite your phone having the ability to, or just an ugly user interface are common issues I've encountered.

Not so with the Movi app. In fact, not using the Movi app and recording would kind of defeat the purpose of getting the Movi Cinema Robot in the first place. It's awesome.

My favorite part was just how easy it was to switch settings like pan/tilt follow speeds on the fly. On other gimbal apps you'd typically have to go to into settings, change it from there and then go back. On the Movi app, you can tap one of the 'Response' box at the top and change it on the fly.

That's one of many things you can do with the app. The app has plenty of neat functions that warrant a separate writeup. So for now, just be aware that the Movi app is a very powerful piece of software for filmmakers.

Since there's so many features, Freefly have a dedicated tutorials page. These tutorials will run you through everything you need to know.

Shooting Modes

The Freefly Movi Cinema Robot has more shooting modes than most gimbals on the market. That's precisely why users are prompted to choose between Basic and Ninja modes when getting started.

Basic gives you access to the Majestic shooting mode, which is the standard operating mode and probably what you'll want to use most of the time. If you choose Ninja mode, all the shooting modes will be unlocked.

As with any gimbal, the Movi Cinema Robot will allow has all the basic gimbal modes:

Pan Following: The gimbal will lock the tilt (up and down) axis, keeping the camera's position relative to the horizon steady, but allowing freedom to pan.

Pan and Tilt Following: The gimbal will only lock the roll axis.

All axes locked: The gimbal will lock the pan (side to side) tilt (up and down) and roll (iPhone tilting left or right) axes. You can do this by pressing the trigger at the back of the handgrip.

Stabilization Performance

As you'd perhaps expect from an expensive 3-axis gimbal with a name like Freefly behind it, the Movi Cinema Robot's stabilization is excellent. While the likes of the similarly priced handheld gimbal like the GoPro Karma Grip (which can't be used with smartphones) stabilize just as well, being able to hold the gimbal up with two hands reduces human error.

The motors were also quiet, with no noticeable noise being picked up by my iPhone's mic.

However, as is often a problem with pairing gimbals with an iPhone, sometimes the iPhone's Optical Image Stabilization (OIS) can conflict with the gimbal and produce strange results. This is not the gimbals fault, but rather an iPhone specific problem that is caused by an inability to disable the OIS.

There are ways to get around this, but I won't go into detail for that in this review. Just be aware that as it stands iPhones sometimes don't play well with gimbals and you might have to adjust some settings to get everything running well. Despite that, I still believe shooting with a high end iPhone will ultimately produce the best results, because their new cameras are just that good.

Battery Life

The Movie Cinema Robot takes two 2600mAh Lithium Ion 18650 cells. A full charge takes roughly 3 hours and according to Freefly you can expect around 8 hours of usage.
I never filmed long enough to completely run through the batteries. Given that I still had 3 out of 5 bars remaining after 2 or 3 hours of use, their stated battery life seems to be about right.

It's also worth noting that the Movi can work plugged in to a power supply. This is useful if you're filming things from a static position.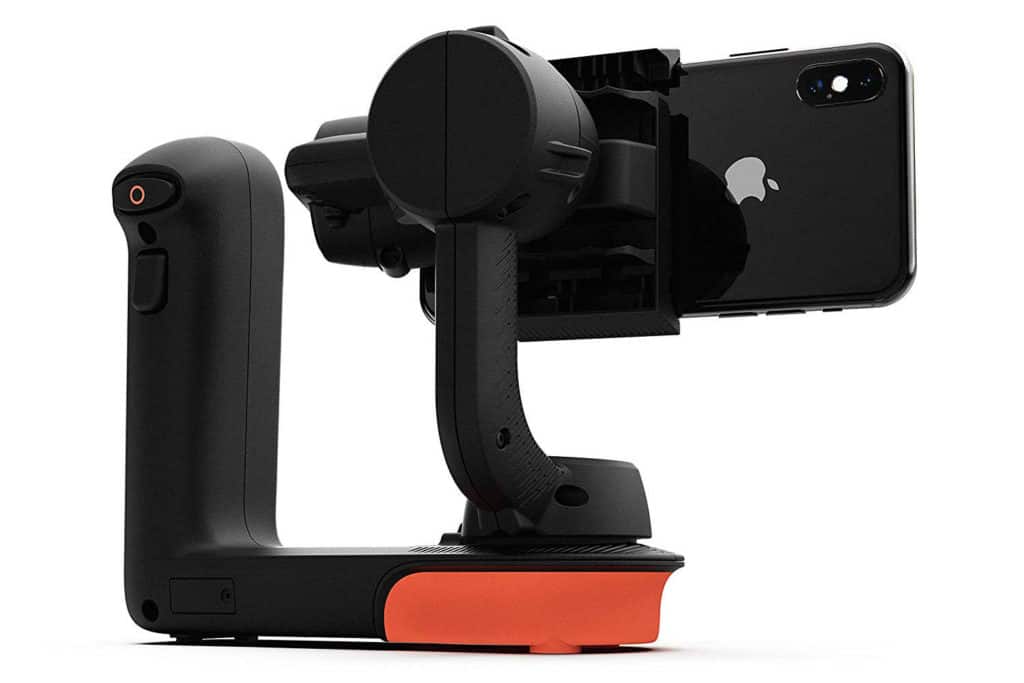 Final Thoughts

Overall I really feel like Firefly have created something special in the Movi Cinema Robot. It was extremely refreshing to review a gimbal which was doing things very differently.

This is definitely the best smartphone gimbal for wannabe cinematographers out there. No questions about it. A whole raft of shooting modes, settings and the very 'hands on' feel using the Movi gives you makes you feel like you're on a film set.

At the same time I am not convinced it is the best option for those simply looking for something to stabilize video. Not least because of its high price tag and the fact that you'll feel a little ridiculous using it, but also because it's a slightly bigger piece of kit and has a bunch of features tailored for the filmmaker.

Those simply looking to film some awesome holiday shots or simply improve production quality for their vlog might won't get much out of spending more for the Movi Cinema Robot. But for the new generation of smartphone filmmakers, the Movi Cinema Robot is a very fitting gimbal with very few downsides.

Pros
Great Stabilization Performance
Movi App is very well-designed
Can stand upright on flat surfaces by itself
Can hold with two hands
Cons
Significantly more expensive than other smartphone gimbals
Bulky
Rating: 4/5
Freefly Movi Cinema Robot Smartphone Stabilizer
Meet movi, the ready-for-anything smartphone stabilizer designed to turn...
Movi cinema Robot automates mobile filmmaking. Unleash the true cinematic...
Movi is flexible. Use portrait, landscape or selfie shooting mode to create...
Movi is ready for adventure! Strong, lightweight and durable, movi's...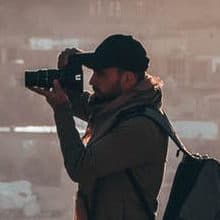 I'm a photographer and the chief editor of Capture Guide. After spending several years in parts of South America with my trusty old Nikon D7100, I'm now back home patiently waiting for borders to re-open.