Note: Lanparte released the HHG-01 all the way back in 2015 for a whooping $450—when the gimbal market was still relatively young and undeveloped. I'm reviewing it in 2019 where it now costs just $180, and has had some quality control revisions.
LanParte aren't strangers when it comes to manufacturing handheld Gimbals, as was demonstrated by the success of the LA3D-S2, a very well-received action camera gimbal. LanParte designed the HHG-01 to be the first smartphone and GoPro/action camera hybrid gimbal, and that's what I'll be reviewing today.
First Impressions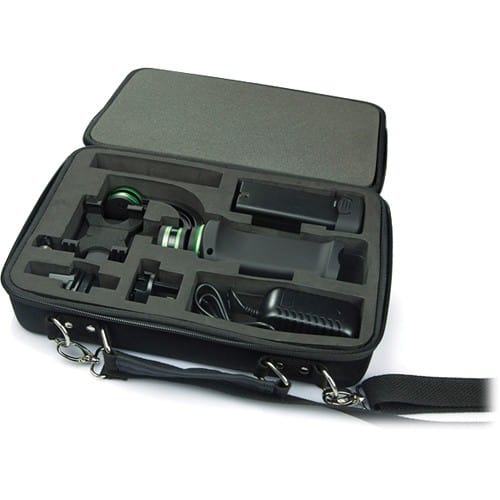 The HHG-01 is generously packaged in a nice hard shell carry case with a detachable shoulder strap. The gimbal and its various accessories are neatly organized within the various cavities of the case.

In terms of accessories, you'll find:

Mains charger
3 plug adapters (to fit US, EU and UK sockets)
1500 mAh battery
Two adjustable clamps
Counterweights
A few important points to note:
First, the 1500mAh battery features a charging port on the battery itself, so you only need the battery and charger—no need to hook up the entire gimbal or have a separate charging station.
Second, there are two adjustable clamps. One is for smaller devices and the other is for larger devices.
Lastly, the box includes a couple of counterweights. You need to use these with 'oversized' phones such as the iPhone 6, 7 or 8 Plus or Galaxy Note series to make sure they are perfectly balanced.

The 1500mAh battery will typically last between 2-3 hours on a single charge, which is a little disappointing by today's standard—many handheld gimbals can now easily last 4-8 hours. I expected a longer charge given its 1500mAh capacity, but then again the HHG-01 is a fairly big gimbal.

The gimbal is constructed mainly from durable plastic. In the hands, the HHG-01 definitely feels better built than cheaper plastic gimbals but definitely a notch below the metal gimbal bases we sometimes see today.
Since at release the HHG-01 was an expensive, high end gimbal, the gimbal arms are constructed from aluminium which is impressive even by today's standards.

The rubberized grip is comfortable and perfectly suited for longer shooting sessions. Meanwhile, the clamps have rubber guards that prevent them from digging into your phone. You therefore won't have to worry too much about scratching your own device.

Stabilization Performance

The HHG-01 produces decent image stabilization. The three brushless DC motors were quiet yet reactive to the smaller movements I made on purpose.
Being a high-end gimbal, this is somewhat expected, as opposed to some budget gimbals which react with a noticeable lag.

While the LanParte HHG-01 gets stabilization right, it unfortunately only a follow shooting mode and no other modes to switch between. In today's market, I would at the very least expect to also have an all-lock mode to lock all axes.

The range of motion in both the pan and tilt axis are limited to around 90 degrees, which is a little underwhelming.
I don't consider this to be a big issue for shooting video as there are very few cases where I would benefit from a greater range of motion. However, gimbals with a wider pan angle range give you the ability to produce impressive panorama shots, which the HHG-01 simply can't do.

Overall the HHG-01 has good stabilization properties but I wouldn't rate it any better than one of today's budget gimbals such as the 3-axis gimbal like the the Hohem iSteady Pro.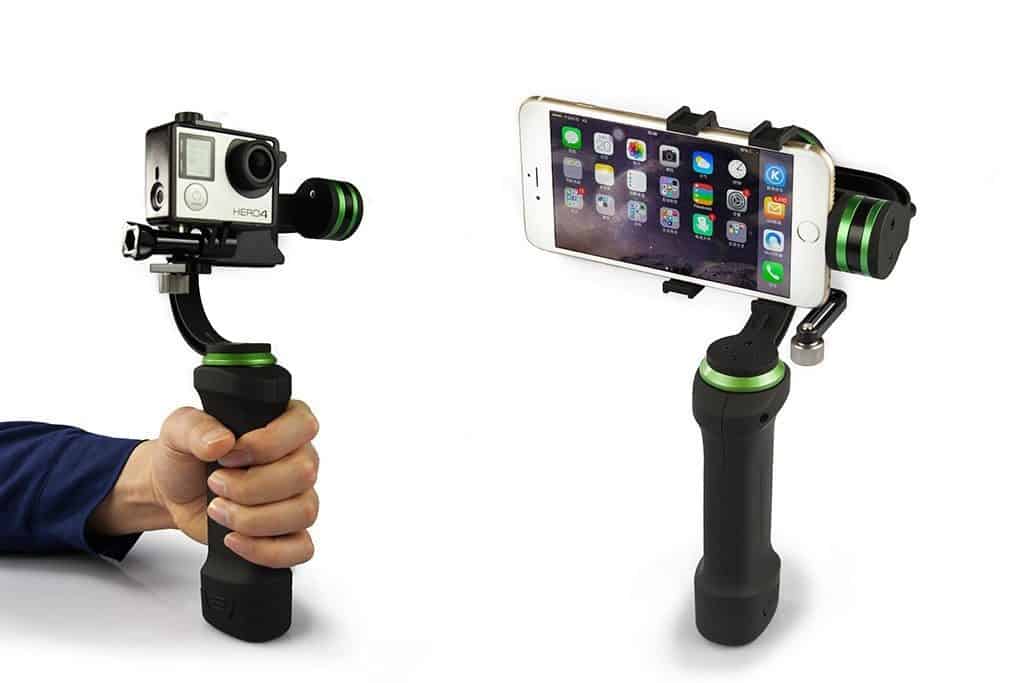 Conclusion

Pros

Decent stabilization
Ability to use with both a smartphone and GoPro is a unique feature
Quiet motors
Cons
Only features follow mode
Outdated, only worth a buy if heavily discounted
Overall I feel the LanParte is a decent but very outdated high end gimbal. Its video stabilization is nowhere near the best by today's standard but it has a unique value proposition in its ability to mount both a GoPro or a smartphone.
Lanparte currently retail the HHG-01 for $180, which I still think is overpriced. I'd say it's only worth it if you can snag one for less than $120—unless you really value the ability to be used with both your GoPro and smartphone.
Rating: 3/5
Still looking for the right gimbal for your GoPro? Check out our GoPro gimbal recommendations.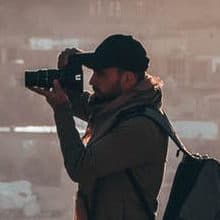 I'm a photographer and the chief editor of Capture Guide. After spending several years in parts of South America with my trusty old Nikon D7100, I'm now back home patiently waiting for borders to re-open.