Feiyu are a big name in video stabilization. They've produced some of the best gimbals on the market, and now they're looking to refresh their action camera line with the all-new G5. The Feiyu G5 replaces the successful Feiyu G4S to become their new flagship action camera gimbal, and I'll be sharing my thoughts after using it for two weeks.
Note: Feiyu have released an updated version of the Feiyu G5, the Feiyu G6. Check out our review of the G6 here.
A GoPro Karma Grip Alternative

The G5 isn't cheap and it's very clear that Feiyu are directly pitting it against GoPro's official gimbal, the Karma Grip.

Using the G5 with a GoPro won't be quite as seamless as it would be with an official accessory like the Karma Grip, but the G5 has a few tricks up its sleeve to make it a very tempting alternative.

The Feiyu G5 is IP67 rated and splashproof (note that it is not fully waterproof), making it a no brainer for those who simply need a gimbal that can be used in the rain or during activities where things get a little wet.

It also features a superior battery solution, with the battery both lasting longer than the GoPro Karma Grip and being removable.

Finally, the G5 is compatible with action cameras that aren't within the GoPro ecosystem. This makes it especially sensible for those who have, or are considering, getting an action camera from a brand that isn't GoPro. With GoPro alternatives like the Yi 4K+ getting better and better, I can only see the demand for widely compatible gimbals like the G5 to increase.

Of course, things like the controls and image stabilization performance will also be different. Hopefully you'll get a good idea of how it stacks up over the course of my review.

First Impressions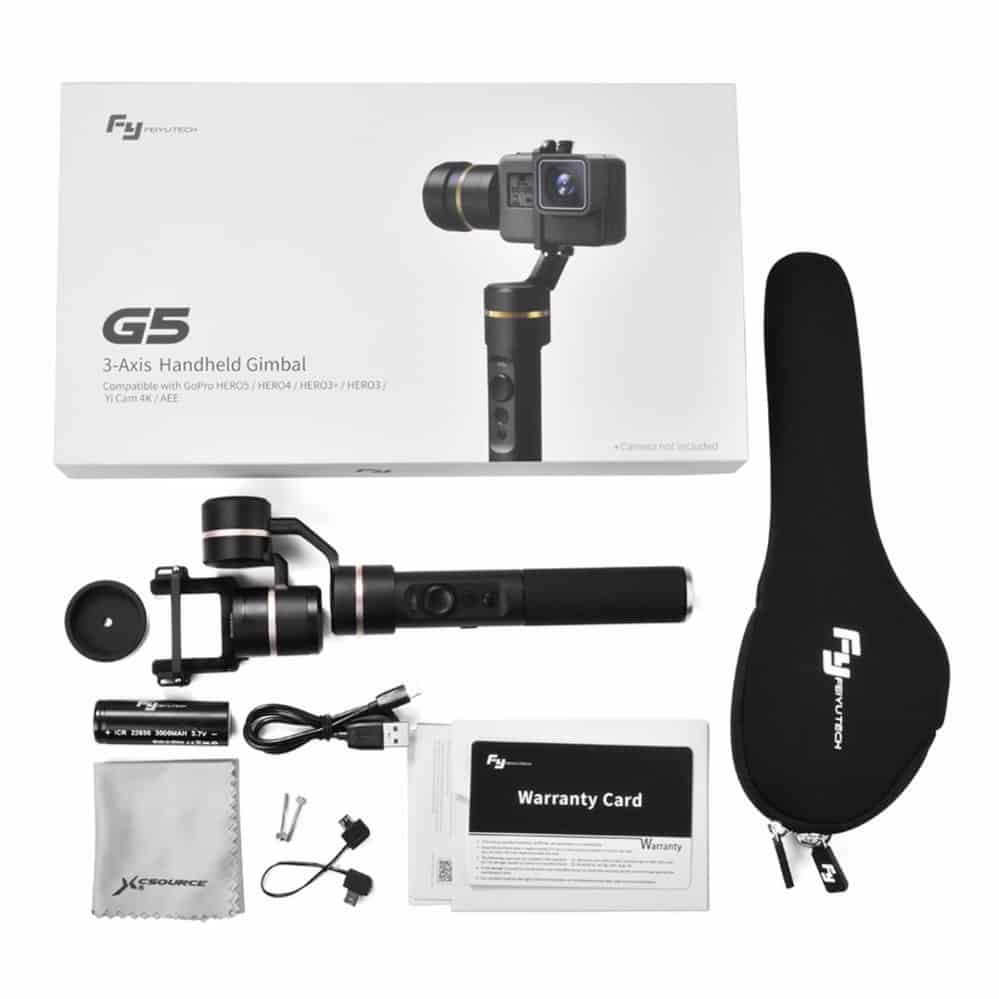 The Feiyu G5 comes in a rather unremarkable white box. Inside, a semi-hard shell case houses the gimbal and its bundled accessories.

Included accessories are the removable 3000mAh battery, a few USB cables, a counterweight to help balance your action camera and lastly a small carry pouch for the G5 gimbal.

Taking the G5 out of its carry pouch, it was immediately apparent that the G5 was both smaller and lighter than most similarly priced GoPro gimbals like the Karma Grip. Despite that, its aluminium alloy construction gave it a premium feel that plastic gimbals lack.

The handgrip itself takes on a straightforward cylindrical shape without any ergonomic curves. However, the grip is rubberized so it felt good in the hands.

Feiyu haven't gone overboard with the controls. There's a power button, a dedicated selfie button to flip the GoPro, a mode button and a trigger at the back of the handgrip to temporarily lock focus.
Compatibility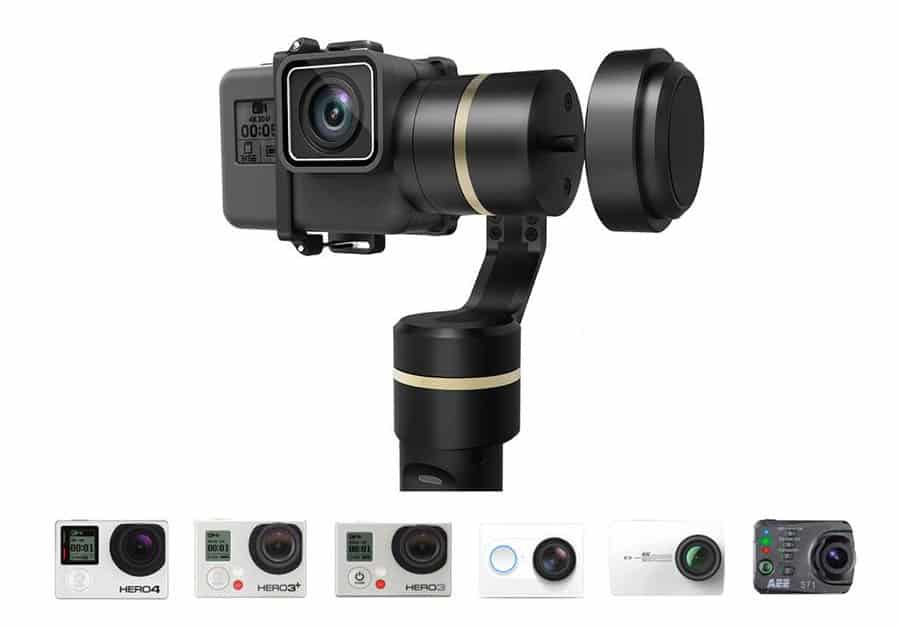 According to Feiyu, the G5 is compatible with the GoPro Hero 3/3+/4/5/6, Xiaomi Yi 4K/4K+, AEE, SJCam and other similarly sized action cameras. More specifically, the G5 can support a load of up to 120g and the mounting plate will fit cameras that are less than 44.7mm tall.

Some action cameras that feature more unique shapes like the GoPro HERO Session, Sony action cameras and original Garmin VIRB will not fit the G5.

Mounting Your GoPro

Attaching your GoPro or other action camera to the G5 is a fiddly procedure. It's not as simple as attaching it to a Karma Grip since you'll be dealing with screws. You'll also need to use a counterweight to achieve perfect balance if you have a heavier action camera.

Shooting Modes

The Feiyu G5 has three shooting modes:

Pan-follow: Keeps the tilt axis locked but follows pan (left or right) movements.

All-follow: Follows movements in the pan and tilt axis while keeping minimizing camera shake.

Locked: The G5 locks pan, tilt and roll. Used when you want to keep your GoPro's orientation locked in position.

The G5 also has no problems being used inverted. The G5 will keep your action camera upright even if you hold it upside down, making those low angle shots particularly easy.

Performance

The G5 disappointed in video stabilization, falling short of what I've seen from highly-rated gimbals such as the GoPro Karma or Removu S1. Most surprisingly, it performed worse than its predecessor, the G4S, which performed well overall.

The G5 clearly has some leveling issues, especially with the heavier GoPro HERO5 used in conjunction with the counterweight as required.

I felt like the G5's motors were somewhat on the slow side. This cushions out more sudden movements you make, which can be a good or bad thing depending on how you look at it. Either way, with it's nice to have the option to speed up the panning or tilting speed as sometimes you want the camera to capture the intensity of quick movements.

UPDATE: An update to the Feiyu ON app now allows you to adjust the pan and tilt speeds.

Despite lackluster stabilization, G5 does do well in one aspect – its motors are quiet. They are quieter than the GoPro Karma Grip's motors which weren't exactly considered loud. This might not be a game changer for many, but if you're really keen on minimizing motor noise being picked up by your action camera mic, the G5 won't let you down.

Conclusion

Feiyu have a somewhat rushed product in the G5. Its stabilization performance is somehow worse than the older G4S and at its price point I'd expect far better. The only standout positives are its silent motors and the fact that it's splashproof, but ultimately those things are very minor factors to consider.

At the same time, controlling the G5 was clunkier than the GoPro Karma Grip which produces equally smooth video. Attaching your camera to the G5 also requires handscrews, which is disappointing considering all the much simpler mounting mechanisms out there.

All in all, the G5 didn't live up to my expectations of Feiyu's newest flagship action camera gimbal. Its sleek looks can't make up for its fiddly mounting procedure and lackluster stabilization performance for its price. I'd only consider the G5 if it is available at a discounted price.

Rating: 3/5
Still looking for the right GoPro gimbal? Check out our GoPro gimbals buyer's guide.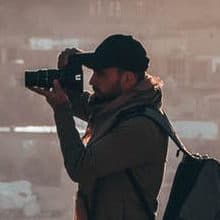 I'm a photographer and the chief editor of Capture Guide. After spending several years in parts of South America with my trusty old Nikon D7100, I'm now back home patiently waiting for borders to re-open.