Hohem's iSteady Pro is one of the bestselling GoPro and action camera gimbals currently available. Its success can be attributed to its ability to deliver fantastic stabilization that you'd expect from a 3-axis gimbal – while costing less than $100.
The No products found. is clearly designed to be the iSteady Pro for smartphones, and in this review I'll see if Hohem have been able to deliver another handheld gimbal that presents good value for money.

First Impressions

Like the iSteady Pro, the iSteady Mobile certainly doesn't feel like a $99 gimbal in the hands. The plastic construction feels just as durable as high end gimbals and the rubberized grip is a generous feature.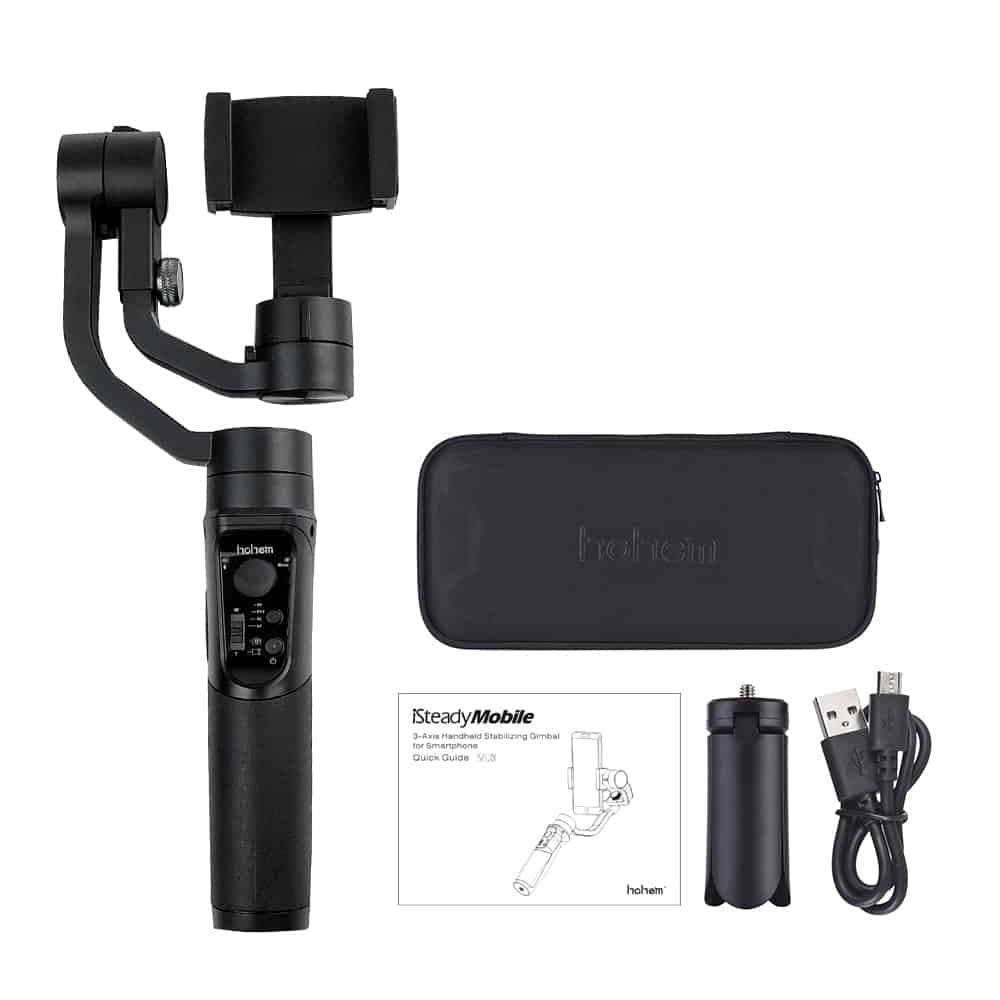 The ergonomic handgrip design will be appreciated by those who have experienced uncomfortable shooting sessions with gimbals that feature hand grips that are both unergonomic and too small in the hands.

The iSteady Mobile features a large 4000mAh battery that is claimed to shoot up to 12 hours. That's much longer than your average mobile gimbal which would do a good job lasting half of that. Since the iSteady Mobile doubles up as a powerbank, the large battery capacity won't go to waste.

Compatibility

Thanks to its adjustable spring loaded clamp mechanism, the Hohem iSteady Mobile is compatible with virtually any iPhone or Android smartphone. That includes the new iPhone XR, XS, XS Max and so forth.

I had no problems fitting my friends iPhone 8 Plus which is probably biggest phone I tested it with. However, I've seen comments that it works well with the Samsung S9 Plus which, being one of the heaviest phones on the market, caused other smartphone gimbals problems in the past.

Controlling the iSteady Mobile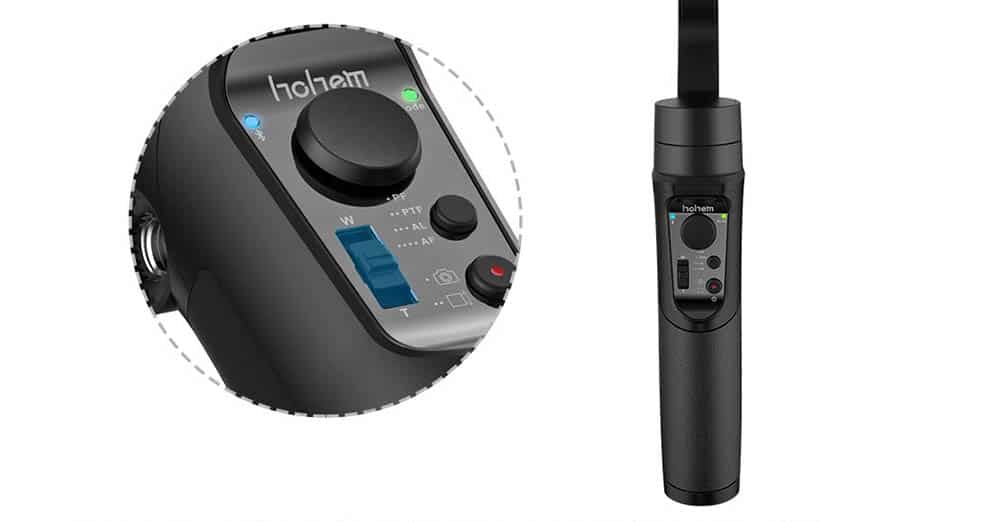 The control scheme for the iSteady Mobile is very straightforward and won't take long for anyone to get familiar with.

Other than the record/power button, there's a joystick for adjusting the pan and tilt axes, a mode button that selects the shooting mode based upon the number of presses and finally a zoom slider that controls the digital zoom while recording – much like pinching in and out on your phone's screen.

Shooting Modes

Like the GoPro iSteady Pro, the iSteady Mobile features a total of 4 different gimbal shooting modes.

The pan follow is the default mode. The iSteady Mobile will keep the tilt axis locked, while following any changes in the pan axis (left to right).

The pan and tilt follow mode only locks the roll axis. This means your camera will follow your movements, but correct keep the camera completely parallel to the ground.

The all lock mode locks all three axes, meaning the gimbal will keep the camera's orientation locked in position.

Stabilization Performance

Being a 3-axis gimbal, the iSteady Mobile utilizes 3 motors that each work to counteract any shake in each of those axes.
Practically any 3-axis gimbal will be leaps and bounds better than any EIS or OIS solutions your phone might have, and the iSteady Mobile is no exception.

The Hohem iSteady Mobile manages to bring 3-axis gimbal stabilization for a very reasonable price. On top of that, the motors are very quiet so there was barely any noise being picked up by my iPhone's mic.

However, I would say that the stabilization quality was slightly behind the likes of the DJI Osmo 2 Mobile or EVO Pro.
This became especially apparent when recording while running. The iSteady Mobile had some stuttering as opposed to the cushioned changes in direction produced by the other two gimbals.

Hohem GimSet App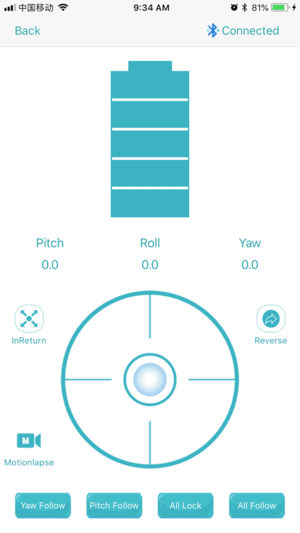 I don't really deduct points for poor smartphone apps in my reviews because most of them aren't much good. However, in the past I have given bonus points to those gimbals which actually have a decent app.

Well, in this case, the Hohem GimSet app simply isn't very polished so it doesn't get any bonus points. However, it's fully functional and fine for remotely controlling the gimbal as well as adjusting its settings via bluetooth.
Conclusion
Pros
Solid image stabilization
Long Battery Life
Price
Cons
The Hohem iSteady Mobile isn't a particularly remarkable gimbal but it gets the basics right.
The attractive price is definitely its biggest draw. While I would personally consider some of the slightly more expensive options on the market, you can't really go wrong with Hohem's flagship mobile gimbal flagship.
Rating: 4/5
No products found.
Looking for a gimbal for your iPhone? Check out my list of recommended gimbals for iPhone.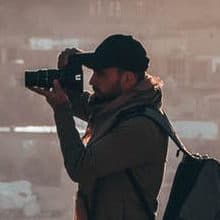 I'm a photographer and the chief editor of Capture Guide. After spending several years in parts of South America with my trusty old Nikon D7100, I'm now back home patiently waiting for borders to re-open.