Though originally released back in November 2021, I personally never got to round to testing the Zhiyun Smooth 5, despite having a positive experience with the Smooth 4. However, after reviewing the more recent DJI Osmo Mobile 6, I wanted to see how Zhiyun's flagship smartphone gimbal compared.
From the outset, it's obvious that the Zhiyun Smooth 5 is marketed as a gimbal designed for professionals. It's basically a slightly scaled-down hybrid camera (e.g. DSLR, mirrorless) gimbal. Contrast that with the DJI Osmo Mobile line, which aims to be as small and convenient as possible for phone users.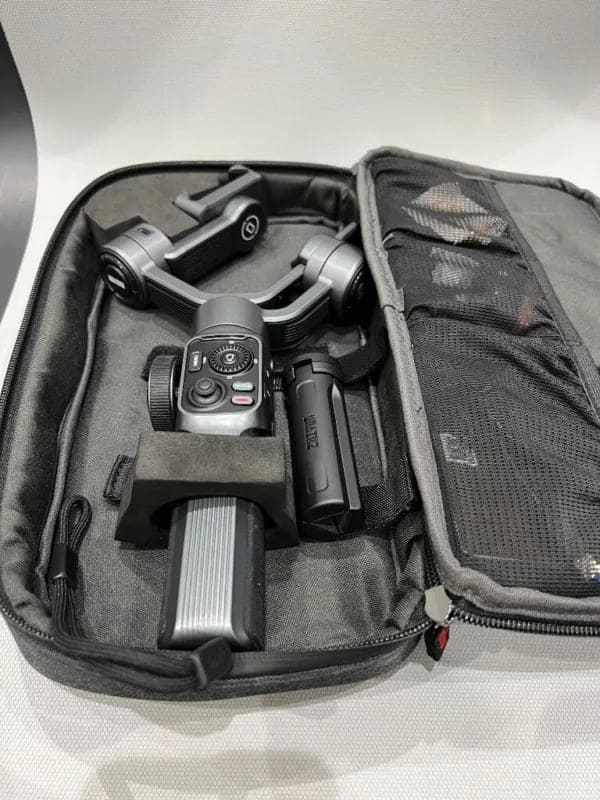 The Zhiyun Smooth 5 is big and weighs around twice as much as the Osmo Mobile 6 (review). From appearances alone, it looks more capable of dealing with larger setups, like an iPhone 14 Pro Max with a Moment lens or ND filter.
The user manual states a maximum payload of 300g (only slightly more than the OM5 and Osmo Mobile 6's 290g) but other reviews have pointed out that the balancing mechanism allows it to actually exceed the manufacturer's stated figure.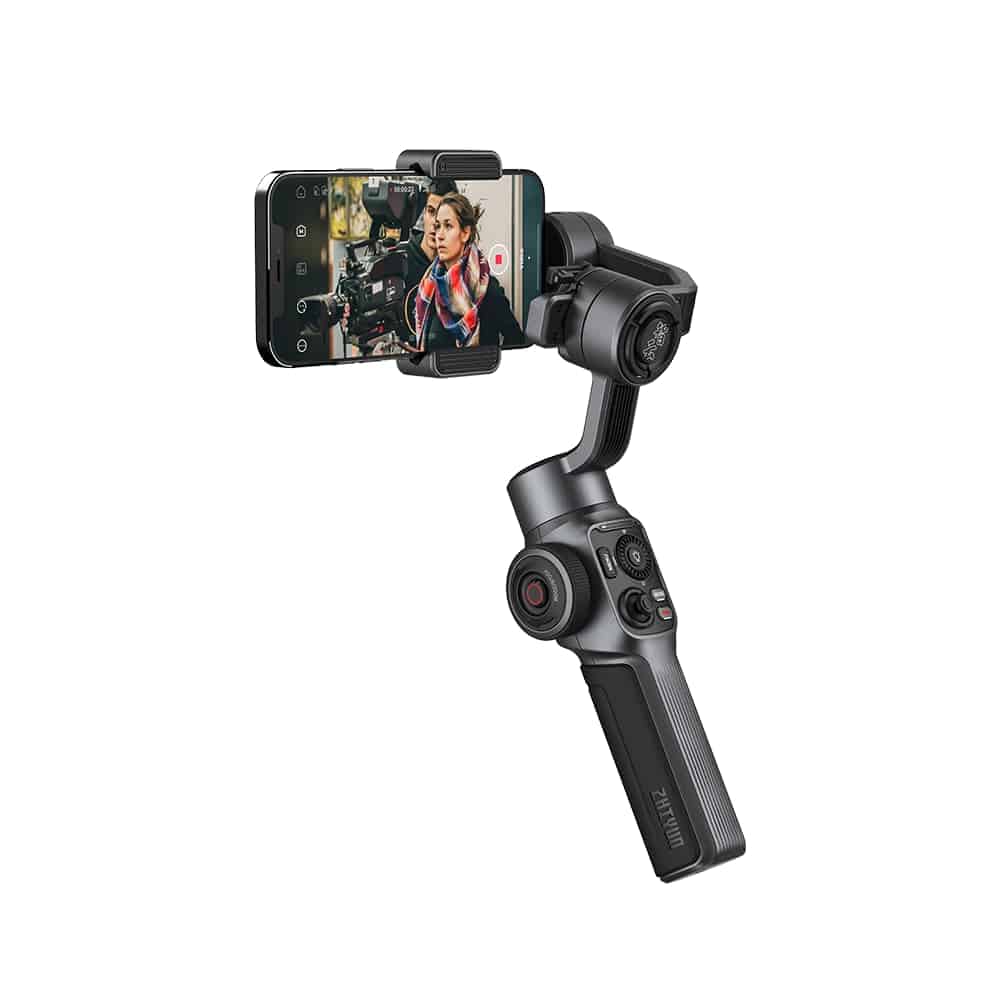 As one of the most expensive phone gimbals on the market, the Zhiyun Smooth 5 might excite professionals but feels needlessly complex for the average phone user.
Battery Life:
Minimum 4.5 hours, Up to 25 hours
Load Capacity:
10.6 oz / 300 g
Impressive payload capacity
Great stabilization performance
Full 360° range of motion
Big and heavy
No portrait/landscape auto switching
Apps lack polish
Initial Setup
As is par for the course with more serious camera gimbals, the Smooth 5 has individual locks for each of the axes (tilt, roll, and pan). These locks exist to ensure that the gimbal arms aren't freely swinging around while not in use.
So the first thing to do before mounting your phone is to rotate each of the three locks to unlock them.
After that, we're ready to mount the phone to the clamp. Unlike some other phone gimbals, at this point, you have to decide whether you want to shoot in portrait or landscape mode. There's no automatic portrait/landscape switching post mount, you will have to manually unclamp the phone, rotate the clamp, and remount your phone to switch video orientation.
If this is the very first time using the Smooth 5, you'll also need to go through the balancing process, which involves unlocking the latch on the roll axis arm and moving it horizontally to a position where the phone is naturally held level with the ground.
You won't have to repeat the balancing process with each use—unless you are using a different phone or have added accessories (e.g. lens) to your phone. The balancing arm, fortunately, provides markings to help you remember the balancing arm's position when using different phones or setups.
Overall, setup is smooth and fairly simple. If you're accustomed to using mirrorless camera gimbals you'll feel right at home. But it does feel a bit convoluted for a smartphone, which is generally a device we use instead of an actual camera for sheer convenience.
Features
The Zhiyun Smooth 5 might not feature a built-in extension rod or fancy magnetic clamp mechanism like the DJI Osmo Mobile 6, but it does boast an impressive number of manual controls. Being able to make changes via button presses or rotating a wheel is always preferable to making changes via your phone's screen.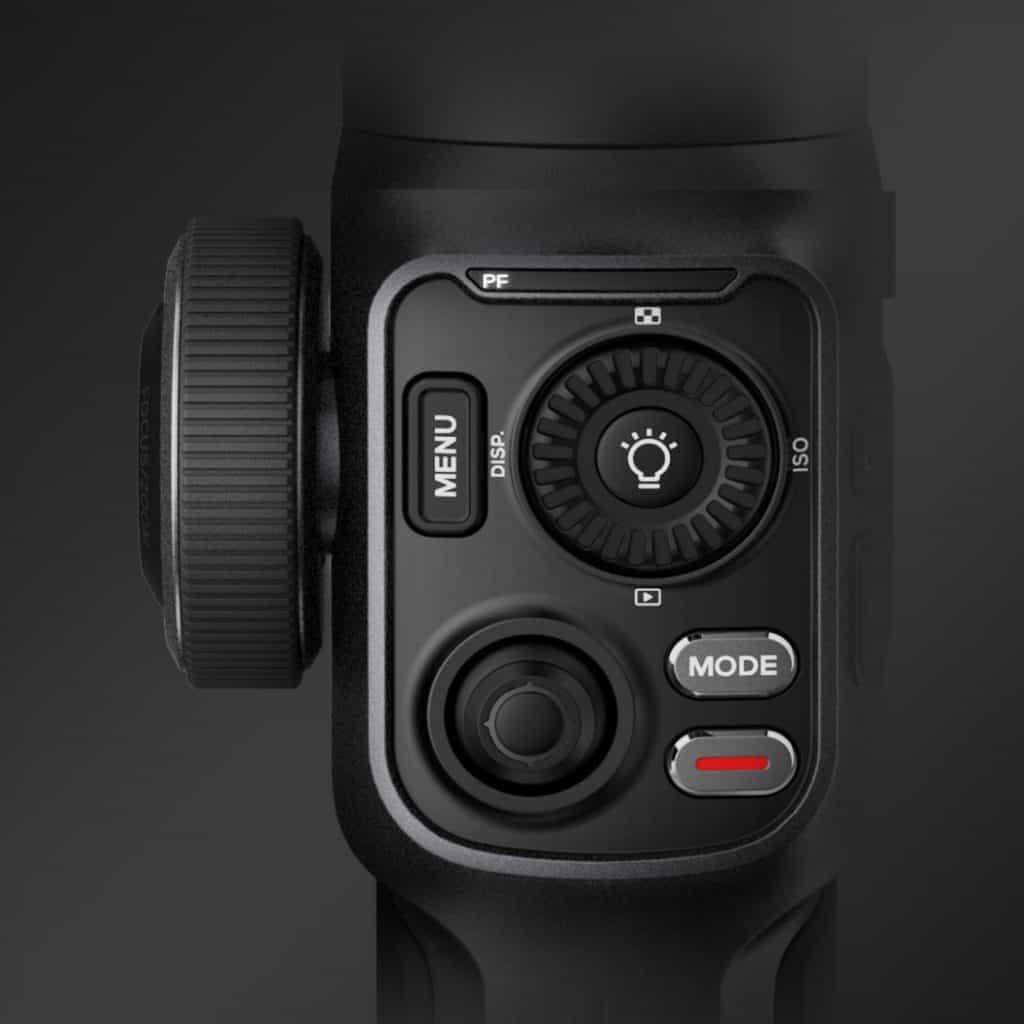 The Smooth 5 keeps the killer feature of its predecessor, the big side wheel. This lets you either adjust manual focus or zoom. With the Osmo Mobile 6, DJI finally introduced a comparable side wheel, but the Smooth 5's bigger wheel means you can make adjustments with extra precision.
Other than that, nothing really stands out, but everything you need is there. There's a helpful indicator light that displays the active gimbal mode, and a lot of manual controls for things like adjusting ISO/Exposure, navigating menus, and of course a shutter/record button. There's also a joystick that lets you electronically tilt and pan.
The box also includes a tripod which can be used as a tripod (obviously) or as a grip extension. If you purchase the 'combo' package, you also get a powerful magnetic LED fill light, with adjustable brightness and colored filters.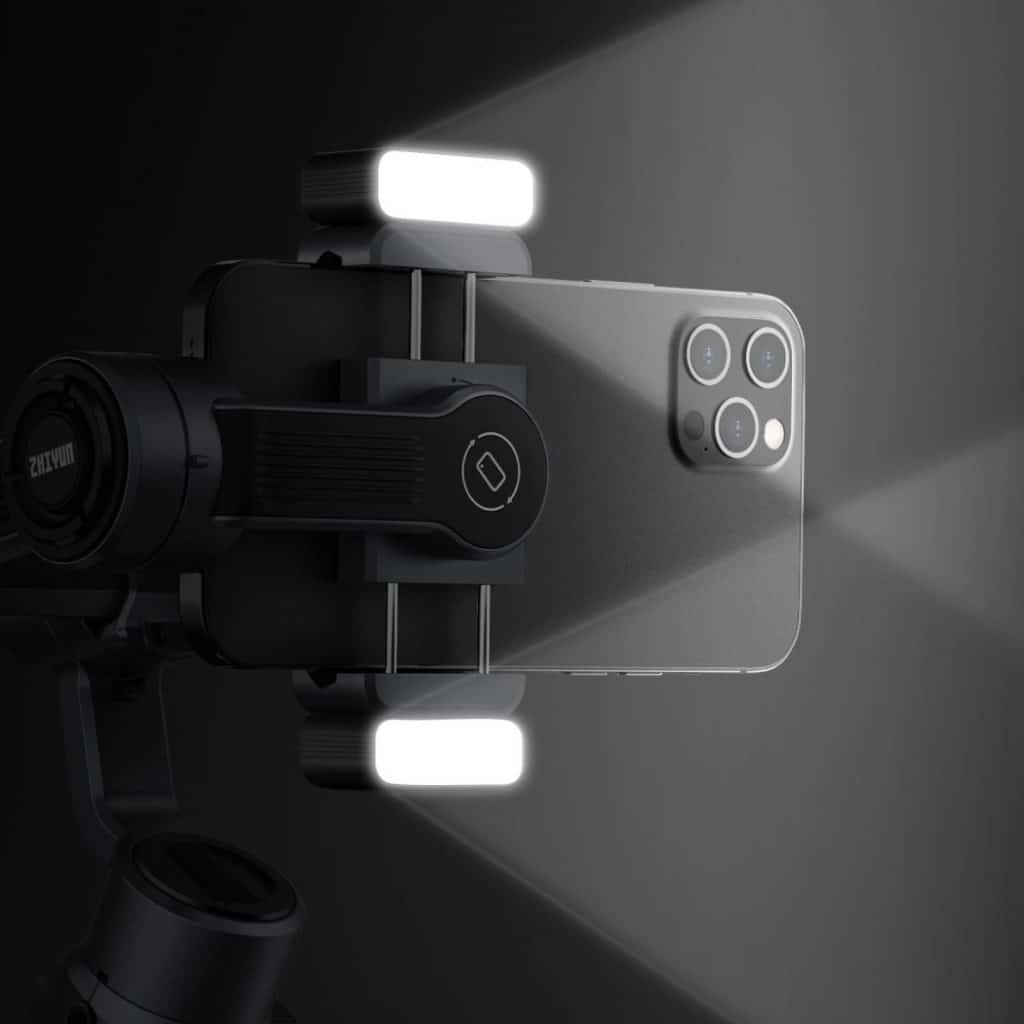 Performance
The Smooth 4 was released back in 2018, making it practically ancient in phone gimbal years. So as one might expect, the Smooth 5 is a much more capable gimbal.
The payload capacity got a nice bump to cope with the increasingly popular 'XL' phones today, even with accessories loaded on top.
While the Smooth 4 did a good job of stabilizing video, it's immediately obvious that the Smooth 5's new motors and upgraded algorithm are better at dealing with unwanted camera shake.
The fact it is now capable of 360-degree panning and creating cool-looking vortex shots gives it an edge over its DJI rival, which is comparatively more limited in each of the three axes (a necessary compromise for its foldable design).
Despite its bigger size, I wouldn't necessarily say the Smooth 5 is much more ergonomic than the Osmo Mobile 6, but it's definitely one of the most comfortable phone gimbals to use out there. With the included tripod attached with the legs closed, you can also hold it with two hands for extra stability.
Software
The companion app is typically the Achilles heel of most gimbals. This is the area where DJI has the budget to outdo the competition, but as the second biggest player in the market, Zhiyun has traditionally released acceptable apps.
While technically possible to simply power on the gimbal and hit the record button with your phone's default camera app, that would mean the gimbal does little more than stabilize video and a lot of the physical controls become redundant. This is why the companion app is so important.
With the Smooth 5, you can either use the standard ZY Cami app which offers basic functions such as photos, videos, motion timelapses, hyperlapses, and dolly-zooms.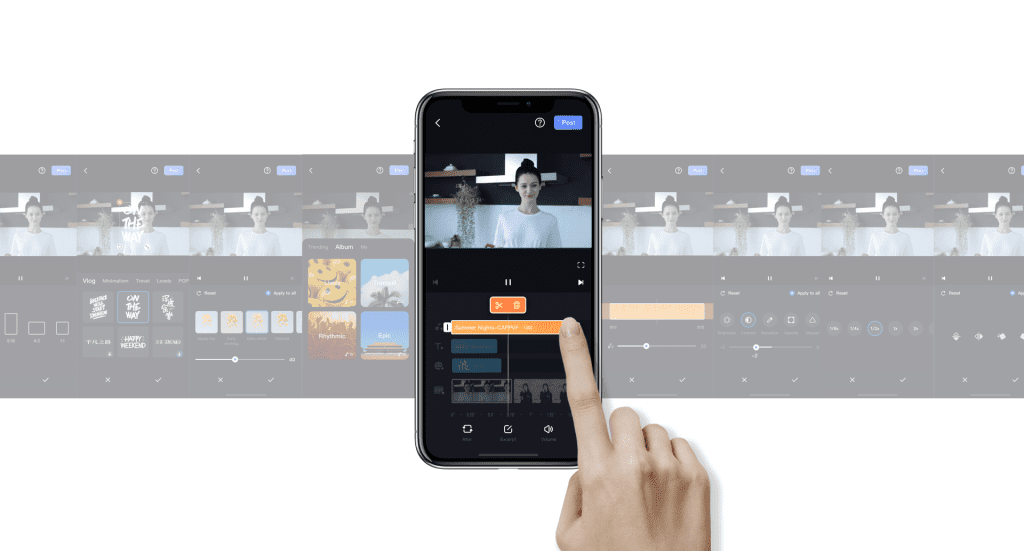 However, Zhiyun now also offers the pro-oriented StaCam app, which gives the user a fully-fledged toolkit, including focus peaking, exposure histograms, and LUT support.
Unfortunately, neither of these apps is particularly polished, and at the time of writing, have pretty poor ratings on both the Android Play Store and the Apple App Store. Only time will tell if Zhiyun can deliver a better software experience through updates.
Fortunately, FiLMiC Pro, the third-party recording app, was updated to include support for the Smooth 5 in April 2022, making it a solid alternative should the ZY Cami or StaCam apps not be to your liking.
Verdict
Overall, the Zhiyun Smooth 5 is an interesting alternative to the dominant DJI OM5 and Osmo Mobile 6. With a more heavy-duty feel, support for heavier payloads, and improved range of motion across each axis, it does feel like the more physically capable gimbal overall.
However, all this comes at a great cost. The gimbal is bulky and weighs more than its predecessor, which was already a heavy gimbal. It also requires some patience, because you have to deal with things like locking and unlocking the axis locks and going through the balancing process. 
For a filmmaker on a set, this is par for the course. But for a vlogger or someone who simply wants to up their TikTok game, this feels like more trouble than it's worth.
By comparison, DJI took a completely different direction and tried to minimize the friction between taking the gimbal out of the bag and shooting. The convenience of the Osmo Mobile 6 makes it my top overall smartphone gimbal, but that is not to say there aren't situations where the Zhiyun Smooth 5 shines.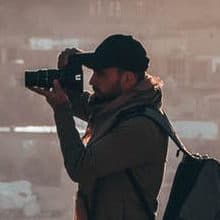 I'm a photographer and the chief editor of Capture Guide. After spending several years in parts of South America with my trusty old Nikon D7100, I'm now back home patiently waiting for borders to re-open.